LaunchBoard is a application launcher tool that scans your machine for all* your applications and presents you with a screen of icons for them, split into pages.
Using LaunchBoard is as easy as clicking a icon to launch it's corresponding application, holding it until it wobbles to move around or delete.
Additionally cmd-clicking will open the parent folder holding the application, launching a application that has been deleted puts it back to the end of the icon listing.
* system applications, applescript applications and application bundles with no icon are excluded.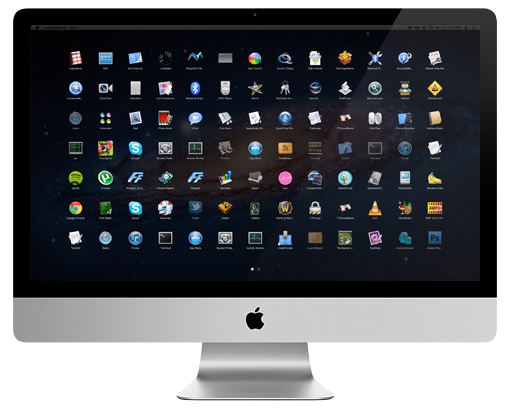 Plugin
LaunchBoard is only available as a MagicPrefs plugin .